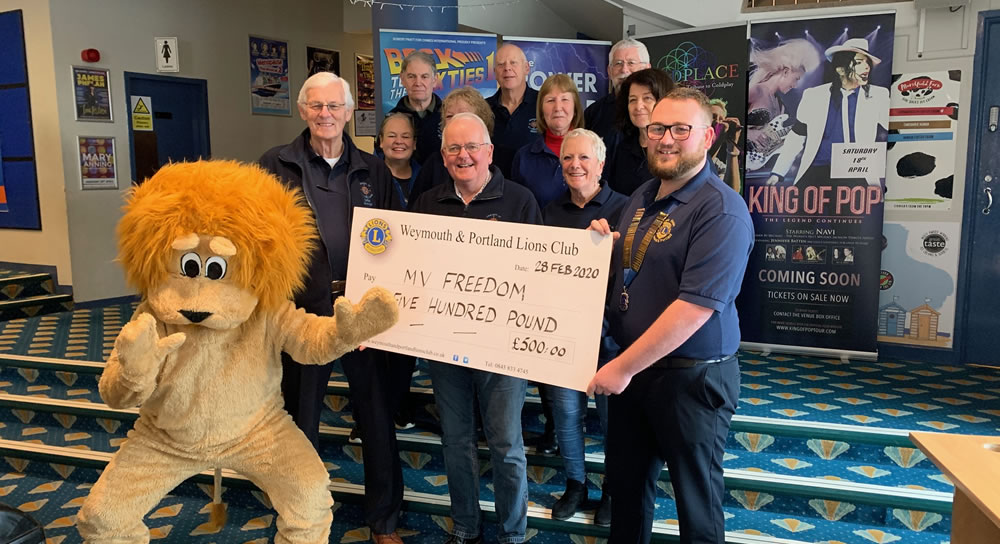 The 'Friends of M.V. Freedom' are delighted to inform, all of our passengers & supporters that we have finally been able to contract for our new boat. Delivery is expected in December, 2020 but we are still fundraising towards the future costs of running, maintaining and equipping our new boat to a high standard in the interests of growing demand from our passengers
Friends of M.V. Freedom, welcome any new ideas and help with fundraising.
Please contact Meridy / Sheila on 07974 266867 / 07971 962405.
Fundraising events for 2020
CANCELLED Wednesday 1st April 2020 Start of Training.
CANCELLED Thursday 30th April 2020 7pm Weymouth Workingman's Club. M. V. Freedom Members only
CANCELLED Saturday 23rd ~Sunday 24th May 2020 Fayre in the Square
CANCELLED Wednesday 3rd June 2020 Swannery Sponsored walk
CANCELLED Saturday 13th June 2020 Primrose Lodge Summer Fete 2~4pm
CANCELLED Saturday 25th July 2020 Primrose Lodge BBQ
CANCELLED Sunday 26th July 2020 Tombola Esplanade Sea Front Stall
CANCELLED Sunday 16th August 2020 Tombola Esplanade Sea Front Stall
CANCELLED Saturday 5th December 2020 Carols Debenhams and Bucket shake
CANCELLED Friday 18th December 2020 Carols and Eucharist Raffle Dolphin Pub/Hotel
Fundraising events for 2021
CANCELLED Sunday 4th July Fancy Dress Sponsored Walk – Starting from 10am at The Esplanade. (Updated on 01/12/2020)
Saturday 31th July Paddle Board racing – Registration 1530 hours at Weymouth Beach. Fun race starts 1800 – Experienced Paddlers 1900 (Updated on 18/05/2021)
Saturday 21st August Sponsored Swim – Registration 1630 hours at Newton's Cove. (Updated on 01/12/2020)
Tuesday 31st August 2021 –  Esplanade Stall with bucket collection.
For previous years – click here
The MV Freedom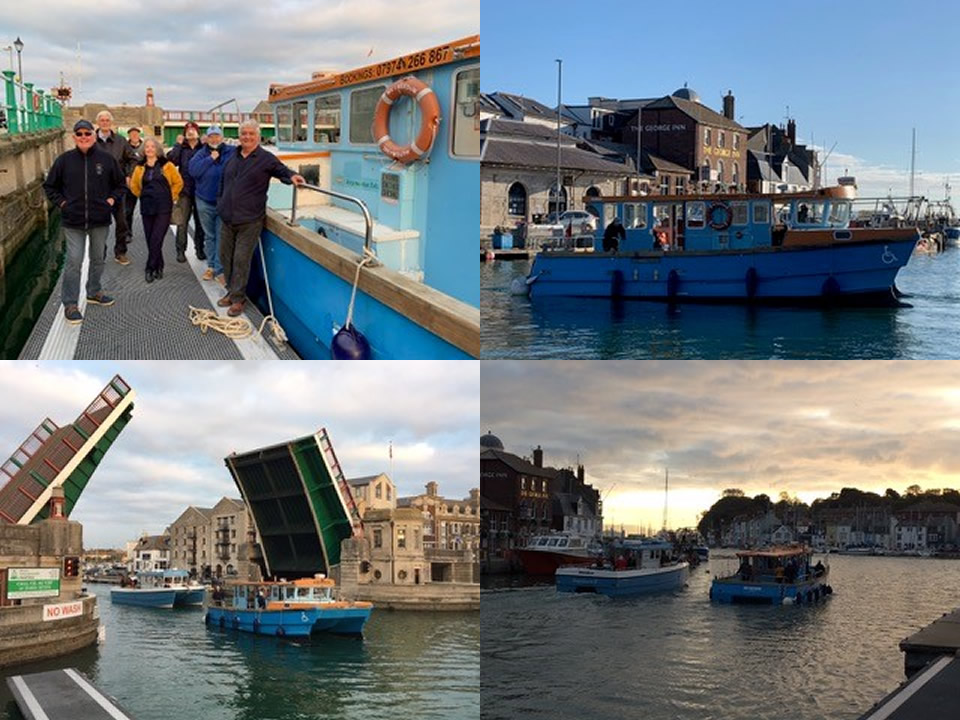 Gallery of our fundraising
Annual Swannery Walk
Thank You to all the Homes, Day Centers and Passengers that take part in our annual Swannery Walk Fundraiser. You are all STARS – we look forward to sailing with you, on Freedom Very Soon.
We have a wonderful time at Abbotsbury Swannery who's generosity and support is very much appreciated Their kind staff and the experience of seeing – and feeding the Swans with their babies – in such beautiful surroundings is fantastic THANK YOU x
How do we raise money?
The, 'Friends of MV Freedom' fundraise throughout the year. We apply for national and regional grants and ask for donations from local businesses and organisations. Many loyal companies have collection pots, which help raise awareness of the Boat as well as funds – we are always amazed and grateful for the generosity of Weymouth and Portland folk.
We are widely supported by our local community who generously participate in sponsored events such as the Christmas Harbour swim. We invite the passengers of MV Freedom to participate in the annual sponsored walk at Abbotsbury Swannery planned for June.
Below is a list of many of our supporters
Weymouth Town Council – Lions Club – Rotary – Odd-fellows – Masons – Sea Cadets – Pilgrim House – Round Table – Santander – Came Down Golf Course – Dean and Reddyhoff – Abbotsbury Swannery – For Motion – – Active Mobility – Highclere House – Sand World – Sea Gull – Marlborough and Daniels fish and chips – Asda – Weymouth Mobility – Weymouth Deli – Bennetts fish and chip shop – CO-OP – Morrisons – Marks & Spencer – Dorset for Singing – Ladies in Waiting – Echo's Gannett Foundation – Desert Rose Foundation – Clare Milne Trust, St John's Place, Garfield Weston Foundation, Alice Ellen Cooper Dean Foundation, Joan Turner Foundation, Weymouth Pavilion, Association of Wrens, Trinity House, the Dolphin Hotel, and Hostelries and Taverns, all around the Harbour and throughout Weymouth and Portland and last but not least, the very loyal and generous folk of Weymouth and Portland.
Would you like to get involved with our fundraising activities such as event planning, sponsorship opportunities etc…?
Please call Meridy / Sheila on 07974 266867 / 07971 962405