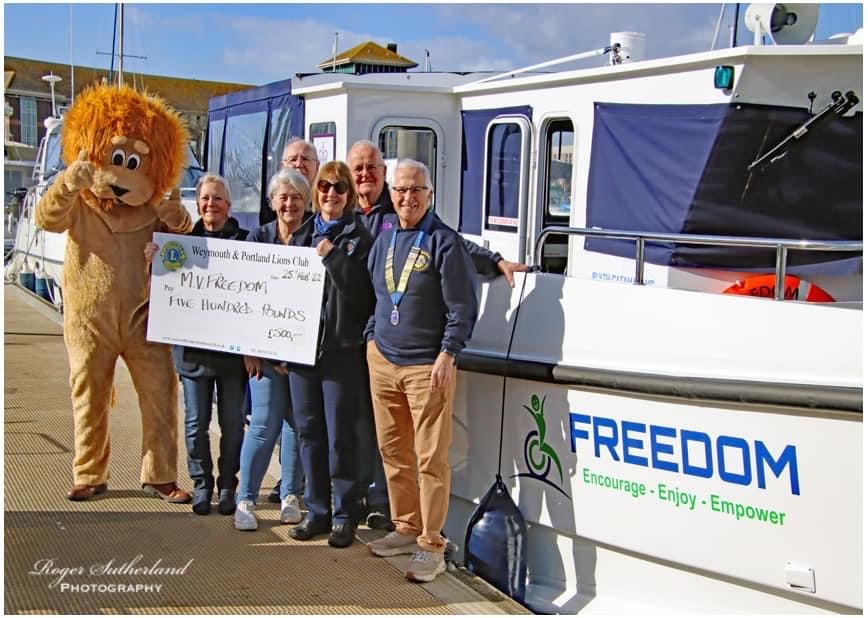 Friends of M.V. Freedom, welcome any new ideas and help with fundraising.
Please contact Meridy / Sheila on 07974 266867 / 07971 962405.
Fundraising events for 2022
Tuesday, 5th April, 2022 Boat Jumble – Castle Cove Sailing Club
Saturday, 16th July, 2022 Paddle Board event – Weymouth Beach (Barbecue and Music)
Sunday, 28th August, 2022 Sponsored swim – Newtons Cove
For previous years – click here
Gallery of our fundraising
FAREWELL TO OUR OLD M V FREEDOM – back to her original life as a fishing boat in Cornwall. (October 2020)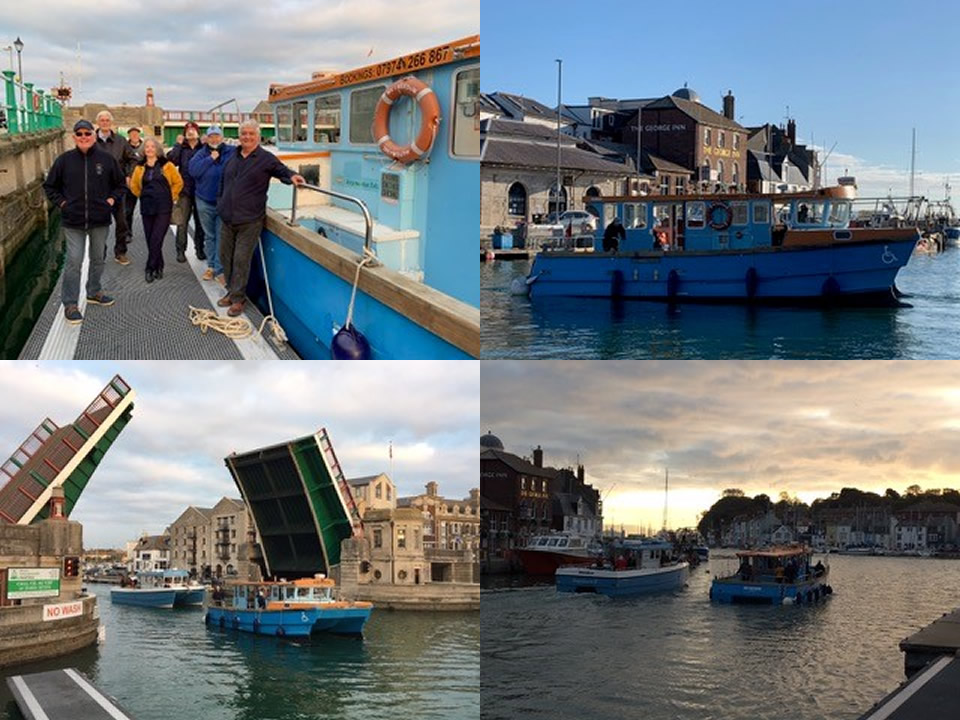 How do we raise money?
The, 'Friends of MV Freedom' fundraise throughout the year. We apply for national and regional grants and ask for donations from local businesses and organisations. Many loyal companies have collection pots, which help raise awareness of the Boat as well as funds – we are always amazed and grateful for the generosity of Weymouth and Portland folk.
We are widely supported by our local community who generously participate in sponsored events such as the Christmas Harbour swim, the Newton Cove Annual swim and the very exciting new Paddle Board event on Weymouth beach..
Below is a list of many of our supporters
Weymouth Town Council –  Lions Club –  Rotary – Odd-fellows – Masons –  Sea Cadets – Pilgrim House  – Round Table – Santander – Came Down Golf Course – Dean and Reddyhoff – Abbotsbury Swannery – For Motion –  – Active Mobility – Highclere House – Sand World – Sea Gull – Marlborough and Daniels fish and chips – Asda – Weymouth Mobility –  Weymouth Deli – Bennetts fish and chip shop – CO-OP – Morrisons – Marks & Spencer – Dorset for Singing – Ladies in Waiting – Echo's Gannett Foundation – Desert Rose Foundation – Clare Milne Trust – Portland Port, St John's Place, Garfield Weston Foundation, Alice Ellen Cooper Dean Foundation, Joan Turner Foundation, Weymouth Pavilion, Association of Wrens, Trinity House, The Dorset Jaguar Club, The Waterloo PH Weymouth, The Dolphin Hotel, and Hostelries and Taverns, all around the Harbour and throughout Weymouth and Portland and last but not least, the very loyal and generous folk of Weymouth and Portland.
Would you like to get involved with our fundraising activities such as event planning, sponsorship opportunities etc…?
Please call Meridy / Sheila on 07974 266867 / 07971 962405